ARPANAM Trust always strives to empower and develop the marginalised communities of Bagepalli taluk in Chikkaballapura district.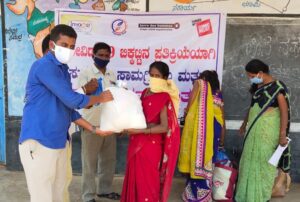 IMAGE Next project, supported by the Comic Relief and Terre des Hommes, Netherlands, committed to empowering the early married girls in Karnataka. Under this project, in response to COVID 19,  ARPANAM Trust distributed food provisions and the hygienic kits to  91 Vulnerable families during this lockdown period. These families are the victims of early child marriage. They hail from 9 different villages from Bagepalli block of Chikkaballapur district. 
We are happy to share that EMGs have given great salute to the organisation for helping them in this crucial time. Thanks to the Comic Relief and the Terre des Hommes, Netherlands.